Dr. Joe Dankey
Dr. Joe Dankey is a native of South Dakota and graduated with a Bachelor's degree in Zoology from the University of South Dakota. His dental training was at Loyola University School of Dentistry, Chicago, Illinois. After graduation from dental school, Dr. Dankey and his family were assigned to SHAPE (Supreme Headquarters Allied Powers Europe) Belgium.
For the next three years, he was a staff dentist performing general dentistry with an emphasis on pediatric and endodontic dentistry.
Dr. Dankey returned to the University of Missouri Kansas City and completed his specialty training in orthodontics. He then opened and has maintained an orthodontic practice for over twenty-five years in Broomfield, Colorado. Dr. Dankey is a Diplomate of the American Board of Orthodontics. Dr. Dankey and his wife Carol are active members in the local community and their children Michele, Jeff, and Maria graduated from Broomfield High School.
Dr. Dankey provides a full range of orthodontic services for adults and children. As the concepts of orthodontics continues to evolve, his focus remains on individual analysis of each patient and a customized treatment plan. Dr. Dankey emphasizes the non-removal of teeth and utilizes early arch development, which facilitates the non-extraction concept.
Adult patients are always welcome for either very limited treatment including Invisalign or more comprehensive treatment of all the permanent dentition with either Invisalign or traditional appliances. Dr. Dankey has a strong background in splint therapy for patients experiencing jaw joint dysfunction and associated facial pain.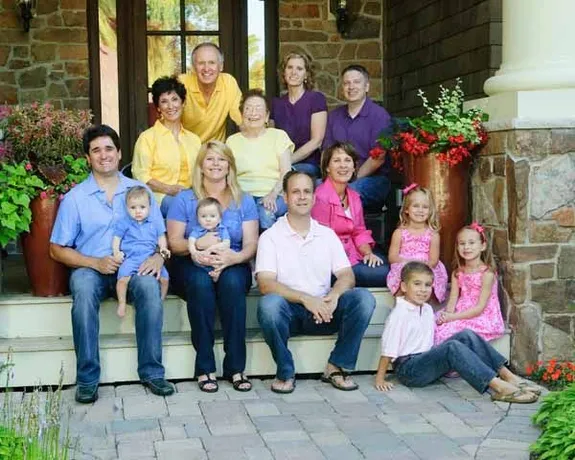 The Dankey family has a diverse interest in recreational activities including: Skiing, gardening, bicycling and jogging. Dr. Dankey maintains a strong interest in bicycling and participated three years in Ride the Rockies.
He is an active member of the Boulder County Dental Society, Colorado Orthodontics Association, Rocky Mountain Society of Orthodontics, American Association of Orthodontics, American Board of Orthodontics, and the Broomfield Rotary. He has held offices in several of these organizations.
Dr. Dankey and Carol founded the Broomfield Poster Contest where Broomfield artists were given the opportunity to compete in an original art contest and the winning piece was displayed as a poster and sold at Broomfield Days.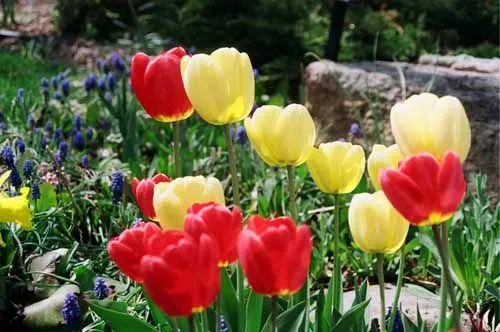 2011 was a great tulip year in our yard